Human Resource Specialization

Dr. Swati Padoshi ( Director )
MBA (HR), Ph.D
Total Experience: 20 Years
Subjects:Organizational behavior, High Performance Leadership, Compensation and Benefit, Training and Development, Organizational Development, Business Ethics & Entrepreneurship Management
Corporate Association: Tata Construction & Project Ltd., Hotel Hyatt Regency, ATN Music & India Online Network Ltd., Emanagementguru.com, Surat SEZ, Prasad Corporation
Research Papers Published: 6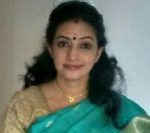 DR. SEEMA UNNIKRISHNAN
BSc, MBA, MPhil, , PhD
Total Experience: TEACHING EXPERIENCE: 16 YEARS,CORPORATE: 4YEARS
Subjects: ORGANIZATION THEORY ,STRUCTURE AND DESIGN,MANAGEMENT,PERSPECTIVE MANAGEMENT,COMPETENCY AND PERFORMANCE ORGANIZATTIONAL BEHAVIOUR,CRM.
Corporate Association: US VITAMINS, SANOFI -TORRENT
RESEARCH PAPERS:  13
Prof. Japita Bhowmik
MPM, PGDBM
Total Experience: 10 Years
Subjects: PMS, C&B, OB, HRM, SHRM
Corporate Association: Planman Consulting, Chembiotek International, MNR Pvt. Ltd


Prof. Divya. V. Namboothiri
MMS ( HR )
Total Experience: 7.8 Years
Subjects:Creativity Innovation, OD, OB, HR planning, HRM
Corporate Association:Thyrocare Technologies Ltd.
Research Papers Published: 3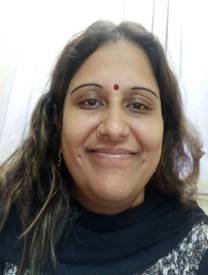 Dr. Harshada Mulay
MA, DPMIR,MPM, PG IN COUNSELLING, Certified Management Teacher by All India Management Association ,  PhD
Total Experience: 18 Years
Subjects:HR, Perspective Management, OB, OSTD
Corporate Association:IT Industry for 5 Years
Research Papers Published: 21 ( 1 International) BMA Award for Best Paper
Prof. Reshma Rakesh Nair
B.Sc(Computer Science) – S.I.E.S College, University of Mumbai, Master of Management Studies (MMS – HR) – Pillai's Institute, University of Mumbai, Certified Human Resource Professional
Total Experience: 10 Years
Subjects:HR
Corporate Association:Has worked in industry in the role of corporate HR, handled various functions of the HR dept like Training & Development, Recruitment and Selection, Employee Relations and other HR functions.
Research Papers Published: 8( National & International)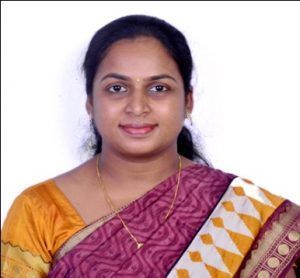 Dr. R. K. Saily (Visiting)
B.Com, MBA and PG in Economics, Special Award from – IIFT
Total Experience: 40 Years
Subjects:Global HRM, ER and LL
Corporate Association:Reliance Industries Ltd., Cement Corporation of India, Fertilizer Corporation

Testimonial
Hats off t o YMT for arranging such wonderful guest lectures. Thanks for everything
The professors are really, really fantastic and reignited my interest in studies.
The budget discussions by expert panel, were such value additions to the degree?
A-B-School with an excellent environment, the incubation ground for future visionary leaders. Students are given full scope to manage and execute various cultural and other development based programs.
Mr.Sandeep Desai
Executive Vice President (Information & Process Group) - TATA
A perfect fusion of the oriental and the occidental is how one can define the culture here. This college captures the true spirit of India Today. Rahul Sinha, VP - Learning and Development Petroleum Refining and Marketing Business,
An institute which transforms young men and women into able citizens contributing to national development. Ramakrishna Iyer, Vice president marketing,
Formerly Zandu
ZCL chemicals Ltd.