Director's Message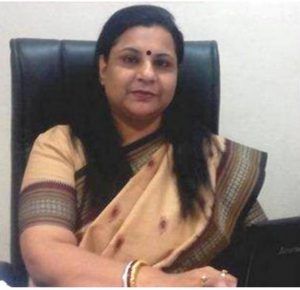 Dr. Swati Padoshi (Director)
At YMT College of Management
We sincerely believe in the virtues of knowledge and values. Corporate and individuals well equipped with sound knowledge and strong values are sure to attain ultimate success and unblemished glory. The combined power of knowledge and values is unbeatable even in times of turbulence and uncertainty. We work with a sharp focus on knowledge enhancement and character building.
I wholeheartedly appreciate your decision to pursue management education at the time when India is looked upon as a land of opportunities. At YMT college of Management, the faculty and industry mentors are committed to promote creativity, accountability and integrity among students. The techniques of experimental learning and industry interface are adopted along with academic rigor to bring about an all round development of students to the needs of the society and environment.
Dr. Swati Padoshi
( Director )
Testimonial
Hats off t o YMT for arranging such wonderful guest lectures. Thanks for everything
The professors are really, really fantastic and reignited my interest in studies.
The budget discussions by expert panel, were such value additions to the degree?
A-B-School with an excellent environment, the incubation ground for future visionary leaders. Students are given full scope to manage and execute various cultural and other development based programs.
Mr.Sandeep Desai
Executive Vice President (Information & Process Group) - TATA
A perfect fusion of the oriental and the occidental is how one can define the culture here. This college captures the true spirit of India Today. Rahul Sinha, VP - Learning and Development Petroleum Refining and Marketing Business,
An institute which transforms young men and women into able citizens contributing to national development. Ramakrishna Iyer, Vice president marketing,
Formerly Zandu
ZCL chemicals Ltd.