EPBM Brochure
EXECUTIVE PROGRAM IN BUSINESS MANAGEMENT in collaboration with European Global University, Paris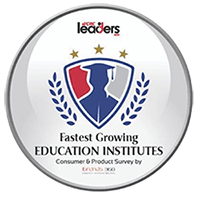 About Executive Program in Business Management
Dr. G. D. Pol Foundation's YMT College of Management having successfully running the MMS and MCA courses has taken a conscious decision to add real value to its various stakeholders. YMT College of Management has designed a very contemporary, holistic and market driven Executive Program in Business Management (EPBM) for working and non-working graduate professionals
YMT College of Management being awarded" Asia's 100 best and fastest growing institutes" by WCRC,2015 (world consulting and research corporation) understands an urgent and pressing need for imparting fresh Leadership and Managerial skills to the individuals, who can :
Assess the situation
Take an appropriate, timely and informed action
Are culturally and environmentally conscious in the market place and
Be on top of the global growth story called- India Inc.
The EPBM is therefore designed keeping the practical aspects of a working professional in mind. To ensure that they have the right tools, techniques and thought process, needed to excel at different stages in their career, YMT College of Management advocates the learning during the weekend sessions to have a direct impact on their work thought-out the week (s).
This is at the core of this EPBM course. Our course is designed in a way that, while focusing on various management practices, it ensures maximum exposure to real time situations and implementable solutions, simultaneously, both at the junior management levels and senior leadership roles. The idea is to trigger professionals to really start looking beyond a salary cheque and help young entrepreneurs to ensure success. We, at YMT promise you only one thing – It's not going to be another Executive MBA program which will give you just a certificate; it will ignite change.
Program Details
Eligibility Criteria

Graduates in any discipline from any recognized university/Deemed University/or Equivalent.
Working professional/Non-working /Retired personnel/ Entrepreneurs

Assessment Pattern : Credits based assessment ( as per UGC Guidelines)

Course Duration: Two Modules (20 weeks each)

Course Curriculum

Module 1 – Foundation course (Subjects offered)

Introduction To Marketing
Financial Accounting
Quantitative Techniques For Managers
IT For Management
Managerial Economics
Human Resource Management

Module 2 – Advance course ( Subjects offered)
Marketing Strategies and Digital Marketing
Corporate Governance & Government Policies
Strategic Human Resource Management
Global Corporate Environment
Strategic Management
Corporate Finance
Free certification on Six sigma (Yellow belt)
Free certification on Soft skills and grooming
Free certification on Foreign Language (German/French – any one)
All certifications are inclusive of the course fee.
Our EPBM Advisory Board Members
Mr. Avinash Somvanshi
Mr. Sunil Bhatia
Mr. Sunil Bhatia
Mr. Shyam Phadnis
Mr. Manaish Jha
Mr. Anand Bhamare
Mr. Munir Sayyed
Mr. Santosh Shukla
Mr. Ragvendra Shet
Mr. Sandeep Padoshi
Mr. Manoj Das
Mr.Shuvayan Bhowmik.
Mr. Ronald Sequiera
Mr. Sanjeev Kadam
Mr. Vikram Parekh
Dr. Raman Saily
Dr. Shazia Khan
Testimonial
Hats off t o YMT for arranging such wonderful guest lectures. Thanks for everything
The professors are really, really fantastic and reignited my interest in studies.
The budget discussions by expert panel, were such value additions to the degree?
A-B-School with an excellent environment, the incubation ground for future visionary leaders. Students are given full scope to manage and execute various cultural and other development based programs.
Mr.Sandeep Desai
Executive Vice President (Information & Process Group) - TATA
A perfect fusion of the oriental and the occidental is how one can define the culture here. This college captures the true spirit of India Today. Rahul Sinha, VP - Learning and Development Petroleum Refining and Marketing Business,
An institute which transforms young men and women into able citizens contributing to national development. Ramakrishna Iyer, Vice president marketing,
Formerly Zandu
ZCL chemicals Ltd.