Marketing Specialization

Prof. Jameel Pathan
M. Com, M.B.A.
Total Experience: 17 Years
Subjects: : Marketing Mgt, Retail Mgt, Service Marketing
Corporate Association : Zandu Pharma, Cipla Ltd, Sun Pharma, Cadila Healthcare
Research Papers Published: 2
Prof. Reshma Ghorpade
B.Sc (Agri), MBA (Marketing)
Total Experience: 10 Years
Subjects: Marketing Management, Consumer & Industrial Buying Behaviour, Rural Marketing, Emerging Trends in Marketing
Research Papers Published: 3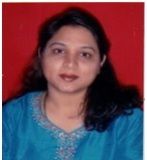 Prof Deepa Nitin Bobade
B Com, MMS (Marketing), MDFT (Foreign trade), Pursuing PHD.
Total Experience : 15+  years.
Subjects : Entrepreneurship management, Services marketing, Consumer Behavior, Media Planning & Strategy etc.
Corporate Association : Piyushfinancial services.
Research Papers Published: 13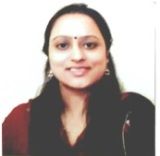 Prof. Payal Sanan
B.A Economics (Hons), MBA(Marketing),Qualified UGC-NET (Management),Pursuing PhD
Total Experience : 6+ Years
Subjects : Marketing Management, Services Marketing, Strategic Management, Supply Chain and Distribution Management, Managerial Economics.
Corporate Association : Hypercity Retail India Limited, Shoppers Stop
Research Papers Published: 7
Testimonial
Hats off t o YMT for arranging such wonderful guest lectures. Thanks for everything
The professors are really, really fantastic and reignited my interest in studies.
The budget discussions by expert panel, were such value additions to the degree?
A-B-School with an excellent environment, the incubation ground for future visionary leaders. Students are given full scope to manage and execute various cultural and other development based programs.
Mr.Sandeep Desai
Executive Vice President (Information & Process Group) - TATA
A perfect fusion of the oriental and the occidental is how one can define the culture here. This college captures the true spirit of India Today. Rahul Sinha, VP - Learning and Development Petroleum Refining and Marketing Business,
An institute which transforms young men and women into able citizens contributing to national development. Ramakrishna Iyer, Vice president marketing,
Formerly Zandu
ZCL chemicals Ltd.