Finance Specialization

Prof. Bhagyashree Narayan
MBA (Finance), B.Com AMFI, BCFM,NCFM
Total Experience : 13 Years
Subjects : Financial Accounting, Management Accounting, Corporate Finance, Capital Markets, Taxation, MCS, AFM
Corporate Association : KRC, IL&FS, HSBC
Research Papers Published : 4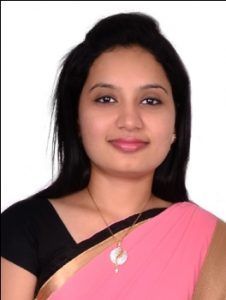 Prof. Shebazbano Khan
MMS ( Finance), Ph.D Registered ( Management Studies) From University of Mumbai.
Total Experience : 4 Years
Subjects : Financial Accounting, Cost Accounting, Investment Banking, Corporate Finance, Business Research Methods, General Management Subjects.
Research Papers Published : 11 ( Including 3 Yet to publish)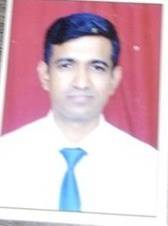 Prof.Amit R Mane
B.com, MMS
Total Experience : 5 Years
Subjects : Derivatives & Risk Management, Financial Management, Forex Management
Research Papers Published: 1

Prof. Dhananjay Mallya (Visiting)
CA, B.Com. (Hons.),Diploma in Financial Engineering and Risk Management
Total Experience : 33 Years
Subjects : Security Anaysis and Portfolio Management
Corporate Association : Gulf Incon WLL, Jawaharlal Nehru Port Trust (JNPT), Tata Consultancy Services, Maruti Udyog Ltd, Bharat Heavy Electricals Ltd.

Prof. K. R. Ganesh (Visiting)
B.Sc (Hons), M.F.M., Post graduate diploma in advanced Wealth Management
Total Experience : 30 Years
Subjects : Wealth Management, Bank Credit Management, Emerging Trends in Banking & Trade, Legal aspects of Banking Operations, Business Ethics & Corporate Governance, International Business Management, Foreign Exchange Management
Corporate Association : Syndicate Bank
Lakshya 12th, 13th and 14th February 2019
Testimonial
Hats off t o YMT for arranging such wonderful guest lectures. Thanks for everything
The professors are really, really fantastic and reignited my interest in studies.
The budget discussions by expert panel, were such value additions to the degree?
A-B-School with an excellent environment, the incubation ground for future visionary leaders. Students are given full scope to manage and execute various cultural and other development based programs.
Mr.Sandeep Desai
Executive Vice President (Information & Process Group) - TATA
A perfect fusion of the oriental and the occidental is how one can define the culture here. This college captures the true spirit of India Today. Rahul Sinha, VP - Learning and Development Petroleum Refining and Marketing Business,
An institute which transforms young men and women into able citizens contributing to national development. Ramakrishna Iyer, Vice president marketing,
Formerly Zandu
ZCL chemicals Ltd.